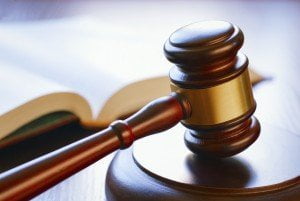 Rhode Island Disorderly Conduct Laws
Disorderly conduct laws exist in every state and are often used as a "catch-all" charge for minor offenses. Disorderly conduct is a prosecutable offense that can lead to fines, jail time, and other punishments upon conviction. The laws defining "disorderly conduct" can seem somewhat confusing. Individuals often find themselves facing these charges without any prior knowledge of the legal definition of their charge. Disorderly conduct is defined as the criminal charge of an individual due to unruly behavior according to each states legal guidelines.
In Rhode Island, Disorderly Conduct is a relatively minor charge but it is one that must be taken seriously. Any misdemeanor criminal conviction will leave you with a permanent criminal record and penalties for disorderly conduct that can include jail time. Charges for domestic disorderly conduct, when the offense is alleged against someone with whom you have a domestic relationship as is identified under the Domestic Violence Prevention Act, can carry with it additional penalties.
Rhode Island Disorderly Conduct Laws
§ 11-45-1 Disorderly conduct. – (a) A person commits disorderly conduct if he or she intentionally, knowingly, or recklessly:

(1) Engages in fighting or threatening, or in violent or tumultuous behavior;

(2) In a public place or near a private residence that he or she has no right to occupy, disturbs another person by making loud and unreasonable noise which under the circumstances would disturb a person of average sensibilities;

(3) Directs at another person in a public place offensive words which are likely to provoke a violent reaction on the part of the average person so addressed;

(4) Alone or with others, obstructs a highway, street, sidewalk, railway, waterway, building entrance, elevator, aisle, stairway, or hallway to which the public or a substantial group of the public has access or any other place ordinarily used for the passage of persons, vehicles, or conveyances;

(5) Engages in conduct which obstructs or interferes physically with a lawful meeting, procession, or gathering;

(6) Enters upon the property of another and for a lascivious purpose looks into an occupied dwelling or other building on the property through a window or other opening; or

(7) Who without the knowledge or consent of the individual, looks for a lascivious purpose through a window, or any other opening into an area in which another would have a reasonable expectation of privacy…

RI Disorderly Conduct Penalties
In the state of Rhode Island, there are imprisonment terms and fines in place for disorderly conduct convictions. If you are found guilty of this crime you may be imprisoned for up to six months and fined no more than five hundred dollars. Disorderly Conduct is usually combined with the act of another crime. Law enforcement officers may give tickets for lesser offenses while more serious behavior could lead to an actual arrest and require bail.
Commonly Included Crimes
Given the wide range of behaviors that could constitute disorderly conduct, a person may be arrested for this crime without proper cause. Virtually any socially offensive or disruptive conduct may cause an arrest or charge and be prosecuted as disorderly conduct. Some of the types of crimes commonly included in a disorderly conduct charge may include:
Public drunkenness
Inciting a riot
Disturbance of the peace
Loitering in certain areas
Fighting / physical altercations
Obstructing traffic
Use of extremely obscene or abusive language
Loud or unreasonable noise
Obstruction, disturbance, or interference with normal activities or business
Engaging in other forms of lascivious or offensive behaviors according to the statute
(401)861-1155