Early Intervention By a
Qualified and Experienced Rhode Island DUI Lawyer
is Critical to the Success of Your Case
When faced with a Rhode Island DUI charge You need someone who has extensive experience with the criminal justice system in Rhode Island. S. Joshua Macktaz is a Rhode Island DUI attorney who has defended a plethora of DUI and criminal defense cases throughout the entire state. The time and dedication he puts into each case is unmatched by any other DUI lawyer in Rhode Island. Attorney Macktaz is a firm believer that good people make mistakes too, and he utilizes all of his many resources, including background experience and thorough knowledge to ensure that, good people don't ruin their lives because of a mistake. If you find yourself dealing with DUI or DWI charges, call Rhode Island DUI lawyer, S. Joshua Macktaz today.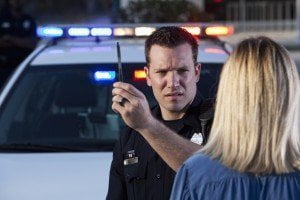 Rhode Island DUI Laws, Penalties and Information
The below links provide essential information that you should know when you are arrested for drunk driving in Rhode Island.
Successfully defended thousands of Rhode Island DUI cases
I have defended thousands of cases as a DUI attorney in RI. I am available to discuss your case 24×7 at (401) 861-1155. I serve all towns and counties in Rhode Island so that you can get the proper defense you need no matter what county your trial is in. As a Rhode Island DUI lawyer, I ensure your case receives the attention that it needs, for you to get the best outcome.
Recent Win By Rhode Island DUI Lawyer S. Joshua Macktaz
Police Report: Warwick PD are on a DUI "patrol" and observe Client's car speeding and taking a corner too quickly. Upon stopping the Client's vehicle and approaching the driver's side window police observe a "strong" odor of alcoholic beverage, bloodshot/watery eyes and Client appears confused with his paperwork. Client admits to drinking earlier in the day while playing a corn hole game with friends. The client takes and fails 3 field sobriety tests including the HGN, Walk and Turn, and 1 Leg Stand. Client refuses the breathalyzer at the station.
Criminal Case Result:
 Rhode Island DUI: DISMISSED AND EXPUNGED OFF RECORD
Breathalyzer Refusal: DISMISSED WITH NO LOSS OF LICENSE
Consequences of Driving Under the Influence & Driving While Intoxicated in Rhode Island
DUI (Driving Under the Influence), DWI (Driving While Intoxicated), and related drunk driving offenses such as breathalyzer refusal can carry hefty fines, loss of license, and even jail time. These are very serious charges that should be taken seriously. The criminal laws of Rhode Island are different from other states and can have stiff penalties.
Why Choose RI DUI Lawyer Joshua Macktaz?
Personally, review, oversee and walkthrough your DUI case from start to finish as well as appear in any RI court with you
Former Rhode Island special assistant attorney general
25+ Years of experience with DUI and criminal defense
Over 300 5-star internet reviews
Tremendous results for thousands of clients
Free Case Walk-Through: Every case outlined in detail in my Free Consultation
Hablamos Espanol
What Should You Do If You Are Pulled Over For Drunk Driving in Rhode Island
Rhode Island DUI lawyer, S. Joshua Macktaz provides some tips on advice on how to handle being pulled over for driving drunk. Remember, that if you find yourself arrested and facing charges, Attorney Macktaz is available 24/7. Call today so that your case will have the best outcome.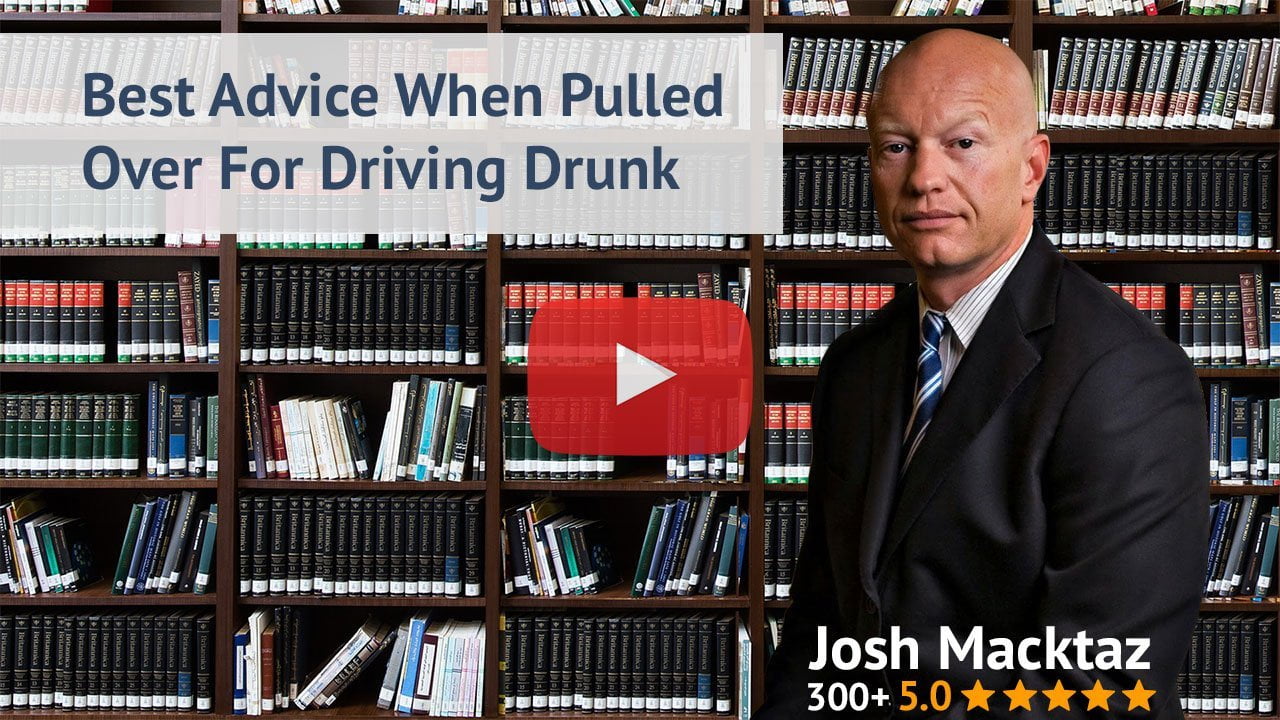 You need an aggressive Rhode Island DUI lawyer to defend you every step of the way
RI DUI lawyer Joshua Macktaz is a former Rhode Island Special Assistant Attorney General from 1993-1997, with extensive experience as a prosecutor that has used his knowledge to successfully defend private clients accused of drunk driving offenses. Joshua Macktaz has over 25 years of success as a leading RI DUI Attorney.
What do you get with my free Rhode Island DUI consultation?
My Free Consultation gives you a detailed explanation of what you are about to go through and how I defend your case including:
Explain the charges/law about the charges
Complete timeline for the case
Who is the prosecutor, how he/she handles such cases and my relationship and history with that prosecutor
How I have successfully defended similar cases
All possible outcomes of their case
How we can get it erased (expunged) from their record
Frequently Asked Questions About  Rhode Island DUI Cases
Rhode Island DUI and RI DWI consequences are quite harsh. DUI is short for "Driving Under the Influence" [of drugs or alcohol]. Similarly, DWI stands for "Driving While Intoxicated." If you're facing a DUI or DWI charge, call a Rhode Island DUI lawyer today to get all the information you need for your case.
Yes. You can get a DWI or DUI charges for operating many types of vehicles. One of the most common non-automobile DUI charges includes operating a boat with a BAC over the legal limit, which remains the same for automobiles and water vessels.  In addition to this people have gotten DUI charges for being drunk and a bit more creative with their transportation choice. Learn more about the penalties for drinking and boating in Rhode Island. If you are facing BUI or non-automobile DUI charges call Rhode Island DUI attorney, S. Joshua Macktaz today.
The refusal of a breathalyzer in RI can result in quite a few different consequences. This includes the loss of license, which your license is automatically suspended at the time of first court appearance in the Traffic Tribunal. You could be mandated to do anywhere between 10-60 hours of community service, and pay a highway safety assessment fee of $500 as well as any additional court fees. If you refused a chemical test in Rhode Island, call Rhode Island DUI Lawyer S. Joshua Macktaz today. He has a history of getting these types of cases dismissed!
Rhode Island DUI penalties differ based on the perpetrator's age and Blood Alcohol Concentration (BAC). First-time penalties can include anything from a loss of license, jail time, fines and community service. If your DUI or DWI results in death, or serious injury you could face felony charges, civil lawsuits and a variety of more severe consequences.  A Rhode Island DUI lawyer is essential to your case regardless of the severity of the charge. Call S. Joshua Macktaz immediately if you are facing DUI charges in Rhode Island.
Rhode Island DUI Blog Articles
Does a  Rhode Island DUI Show On Your Background Check?
After a first Rhode Island DUI offense, many people have questions about background checks. Everyone knows there are direct penalties and consequences of a DUI conviction. For instance, most are aware that a DUI can result in expensive fines and a suspended license. However, not everyone considers the indirect repercussions of a RI DUI offense. You may not immediately think of how a DUI would stand in the way of an employment opportunity or receiving a loan. It's important to look at a Rhode Island DUI conviction from every perspective. That includes if your DUI shows on your background check. In this article, we explore everything you need to know about DUIs and background checks.
Read More About Rhode Island DUI and Background Checks Here
10 Facts You Should Know About Your First DUI Charge?
Despite our best efforts, we sometimes make critical mistakes. This is especially true when it comes to drinking and driving. While you may have vowed to never drink and drive, outstanding circumstances can get to the best of us. Regardless of the situation, who you were with, or what your blood alcohol level was, everyone who is charged with a Rhode Island DUI will face certain penalties, fines, and consequences. If you've recently been charged with your first DUI, you may feel overwhelmed by these charges and wonder where you even begin to deal with the consequences. That's why we've created a list of ten important facts to know if you've been charged with your first RI DUI. This list can help you gain a better understanding of how severe your charges are and the best way to move forward.
Read More About Your First Rhode Island DUI Charge Here
How To Beat A Rhode Island DUI Charge With Breathalyzer and/or Field Test Failure?
Everyone is aware that one should take Rhode Island DUI charges seriously. You can face significant consequences and expensive fines for a DUI conviction. Most offenders want to deal with their penalties and move pass their conviction as soon as possible. However, it's important to ask yourself a few questions before pleading guilty of these charges. Specifically, can you beat a Rhode Island DUI charge if you failed a breathalyzer or a field sobriety test? What about if you refused to take a breathalyzer? In this article, you'll find pertinent information on if you can beat a Rhode Island DUI charge and how a lawyer can help you challenge these charges.
Read More About Beating A Rhode Island DUI Charge Here
(401)861-1155