In Rhode Island District Court in Providence for An Arraignment
May, 06 2020 - By: S. Joshua Macktaz, Esq.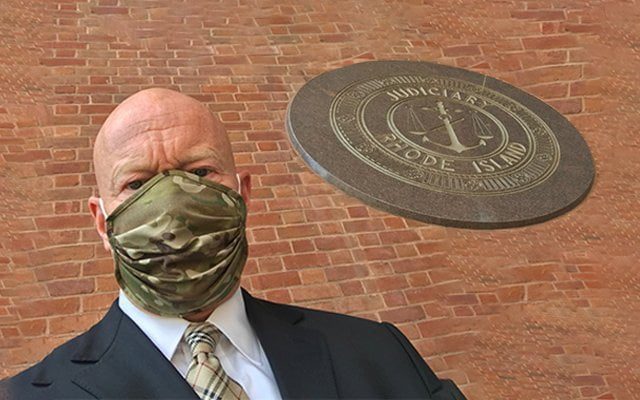 Although the majority of Rhode Island Court matters have been postponed and continued due to the global crisis, there are still some "emergency" matters still being heard by the Courts.  Each of the Courts (Superior, District, Family and Traffic) all have certain matters considered emergencies.  Arraignments on serious matters are considered to be emergency matters.  Today, I had to appear in the Rhode Island District Court in Providence for an arraignment with the Pawtucket Police Department.  My Client was arrested and charged with the following offenses: 
1.  Felony Assault by Use of a Firearm
2.  Drive By Shooting
3.  Carrying a Pistol Without a License
4.  Discharge of a Firearm while Committing a Crime of Violence
5.  Firing in a Compact Area
6.  Conspiracy
7.  Vandalism
8.  Possession of a Loaded Weapon in a Vehicle
My Client entered pleas of "Not Guilty" to all charges, and was released on $20,000.00 Surety Bail.  The Court assigned the next court date, called a Pre-Arraignment Conference date, for late August. 
Now, the Pawtucket Police will submit their police reports and other evidence to the Rhode Island Department of Attorney General for review, called the Screening Process.  This is the process all non-capital felony offenses take after an arrest.  
In the meantime, I will be filing a Motion for Probable Cause Hearing which requires the State to produce sufficient evidence to reasonably established these crimes have been committed, and they were committed by my Client.  This usually takes the form of an abbreviated police report detailing the allegations.  I am hopeful for a 2-3 week turnaround time to get the reports.  My Client now has the obligation while on bail to "keep the peace and be of good behavior", or be charged as a bail violator which could lead to up to 90 days in jail.  
If you have been arrested and criminally charged in Rhode Island and need an experienced Rhode Island Criminal Defense Lawyer, call (401) 861-1155 S. Joshua Macktaz, Esq. for a free consultation.