Top Party Schools In Rhode Island
Mar, 21 2017 - By: S. Joshua Macktaz, Esq.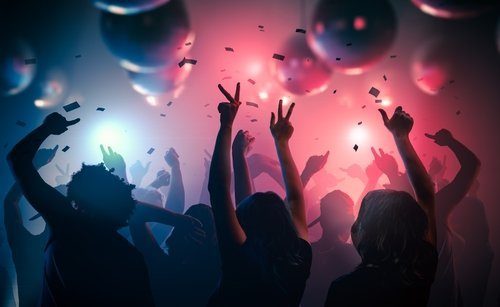 Congratulations on being at a point in your life where you are planning for your college education. Whether you are just graduating high school and moving on to the next step in your journey or deciding that it is time to go back to school, making the leap to enroll in college is an amazing advancement.
College should be fun. If you don't submerge yourself in the party culture in college, the stress of the coursework, deadlines and tuition costs can be overwhelming. It's important to make sure your college experience is an exciting one. It is easy to find academic rankings for colleges in Rhode Island. Resources to help you evaluate the party scene are incredibly scarce, though. We are here to help! We've assembled a list of the Top Party Schools in Rhode Island to help you find the right college experience for you. Here are our rankings from number five to number one:
Bryant University is a small, private school in Smithfield. The University has developed a reputation for being one of the best party schools in Rhode Island. They specialize in business education and alcohol. The school's reputation has attracted a student body of young people who are attracted to the party life. If you're interested in attending Bryan University, make sure that you bring your thinking caps and some Advil.
Known for its strict curriculum, Johnson Wales University has some surprises under its sleeves. This private, non-profit university has quite the party scene. Located in the middle of Providence, Rhode Island, students have ample access to the Providence nightlife, bars, and clubs. Undergraduates at the University often stray away from the moral and ethical code of the upstanding institution to reach for the full college experience.
Providence College makes its way to our number three ranked party school in Rhode Island for many different reasons; the primary reason being its location. Located in Providence, Rhode Island, this private college is within walking distance to downtown which gives students easy access to Providence nightlife. In fact, they even have a bar on campus. Most colleges can't include that perk in their catalogs. Providence College is a small school, though. Only roughly 5,000 undergraduates soak up the benefits of attending this four-year party that allows you to come out on the other end with a degree.
You may not have expected to see an Ivy League College on our list of the best party schools, but Brown University deserves some party cred. Students are under constant pressure from the rigorous curriculum at Brown University. More often than not, these students' parents are putting even more pressure on them as they peer over their shoulders to ensure that their money is being well-spent. They need to find a release somewhere, and most of them find it at the bottom of bottles of Vodka, Tequila, and beer. Located in Providence, Rhode Island, Brown University isn't far from local bars and nightlife, but you don't even need to leave the campus to have fun. The grounds are littered with parties and with the Greek life presence at the university as strong as it is, this won't be changing anytime soon.
In the mid-1990's, the University of Rhode Island was named the nation's top party school by The Princeton Review. A week later, the university banned alcohol from the campus. A lot has changed since the 90's though. Although the campus is still dry, students have found ways to bend the rules. With more than half of the university's students living off campus, there is always a party to go to that is free of URI's rules. The bars near the campus cater to all of the students that show up to escape the alcohol ban. There is something to do every single night of the week at URI. Students tend to walk away from their experience with a degree, a hangover, and lower than average student loans.
Something that you definitely don't want to walk away from college with is a DUI. Drinking and driving is a serious offense, and the consequences for charges of this nature can drastically affect the rest of your life. Attending one of our top Rhode Island party schools has the potential to be one of the best decisions of your life. Don't ruin this move in the right direction by overshadowing it with the decision not to drink responsibly.
If you find yourself faced with Rhode Island DUI charges, contact S. Joshua Macktaz immediately. With more than 20 years of successful experience in DUI and criminal defense, S. Joshua Macktaz has the vital expertise that could save your future and your freedom.