Rhode Island Criminal Lawyer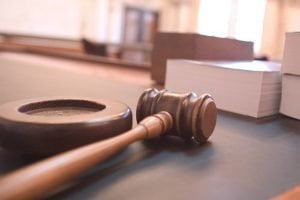 Criminal law is a system of law concerned with the punishment of those who commit crimes. Hiring a Rhode Island Criminal Defense Lawyer with an extensive background in trying criminal defense cases is crucial in guaranteeing a fair trial. If you are facing criminal charges in Rhode Island call me today for a free initial consultation and we will discuss your case.
Why choose Joshua Macktaz as your RI Criminal Lawyer?
With 200+ 5 Star Reviews and counting, RI Criminal and DUI Attorney Joshua Macktaz has proven tremendous results for thousands of clients.
25+ Years of Experience – Joshua Macktaz has lectured in-coming police academy cadets on proper drunk driving and Rhode Island DUI investigations and prosecutions which has given Joshua Macktaz the unique experience and knowledge not readily available to the average Rhode Island DUI lawyer or RI criminal defense attorney.
Available 24/7 – personally represent and oversee your criminal and DUI case from beginning to end.
Rhode Island Special Assistant Attorney General from 1993-1997 – Prosecuted hundreds of cases.
RI criminal law cases Joshua Macktaz handles:
Suspended Drivers Licenses and License Restoration
Rhode Island Criminal Defense – The #1 Rule
Any good RI criminal defense lawyer knows to never let their client speak to the police, or anyone else for that matter unless he/she is on a witness stand. The client has to trust and rely on the defense attorney to do all the talking because you can't un-ring the bell.
RI Criminal Defense Lawyer Frequently Asked Questions
What are the benefits of hiring a Providence Rhode Island Criminal Attorney to handle your case?
In some instances, the state will assign defendants free criminal lawyers. While these individuals serve their appointed clients, they represent several clients facing many different criminal infractions at once. Hiring an attorney with experience handling your specific type of case may be your best option in getting focused representation and fair treatment.
How to choose the best Rhode Island Criminal Attorney to defend your case?
When researching, it's important to rely in evidence that the Providence RI Criminal Attorney has the experience and knowledge to defend and win your criminal or DUI case. Here are a few points that will give you the confidence that you are choosing the right RI Criminal Lawyer.
Experience: How many years have the lawyer been defending similar RI criminal or DUI cases? Criminal attorney Josh Macktaz have 25 plus years of experience defending criminal and DUI cases.
Knowledge: The right lawyer will be able to concisely walk you through what to expect, how he'll defend your case, and the potential outcomes of your criminal or DUI case. Call (401) 861-1155 today and get a free case walkthrough with RI Lawyer Josh Macktaz.
Lawyer Reviews: One of the most important factors that can validate the lawyers' effectiveness in handling similar cases. Check Josh Macktaz Criminal and DUI Lawyer Reviews
Availability: Joshua Macktaz is available 24/7. He is the attorney reviewing and overseeing your case as well as the attorney appearing in court with you.
If I am under arrest in Rhode Island, do I have to speak to the police?
If police take you into custody, a RI criminal defense lawyer may advise you not to speak to police personnel until you first speak to your attorney. continue reading
Do I need a Rhode Island criminal lawyer for a misdemeanor arraignment?
The arraignment is the first time a criminal defendant stands before a judge to enter a plea. continue reading
(401)861-1155