Marijuana Laws in Rhode Island
Jul, 31 2020 - By: S. Joshua Macktaz, Esq.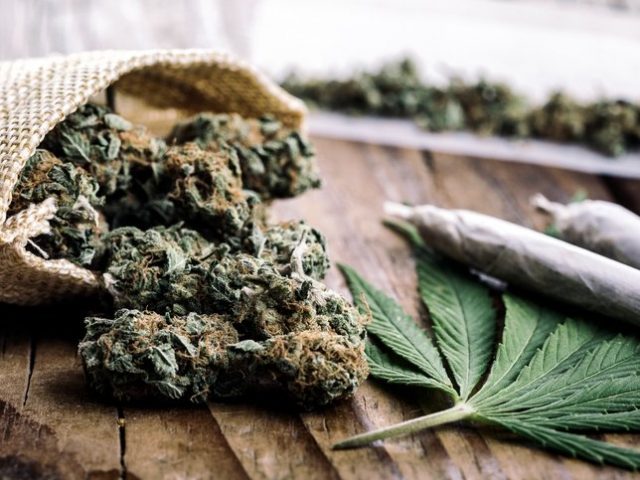 Marijuana laws are changing all over the United States. Much of this is from public sentiment. More people are in favor of marijuana being regulated in the same manner as alcohol. Some people may not want for there to be a recreational use of marijuana. However, many of these same people are in favor of medical marijuana. This opinion has resulted in a flurry of many states changing the way that they look at marijuana. In fact, rules are changing so quickly that it can often be hard to know what the actual laws are in your part of the country. Rhode Island is one of the areas decriminalizing marijuana. However, while changes have been made on the state level, federal marijuana laws haven't changed. Let's explore this topic further to help you understand the rules in Rhode Island.
Rhode Island Marijuana Laws: Decriminalized?
In fact, Rhode Island has decriminalized marijuana in some instances, but not all. Possession for personal use has been decriminalized in Rhode Island. A person that has less than an ounce of marijuana on them will have a civil violation against them. It can result in a maximum fine of $150. However, if the amount found is between an ounce and a kilogram, it becomes a misdemeanor. It can result in a penalty of up to 500 dollars and up to a year in jail.
It's still a serious crime to have a significant amount. Law enforcement can say that you have the intent to distribute the marijuana, which is a felony. For one to five kilograms, this felony charge could result in a punishment of a fine up to $500,000 and 10 to 50 years in prison. Having more than five kilograms can result in a penalty up to $100,000 and 25 years to life in prison. Illegally growing or selling marijuana is also a felony. The penalties are based on either the amount of the pot that is found or the age of the person that purchased the marijuana.
It's important to note that for all of the different felony instances, being by a school could have an impact on the penalty. If it's within a perimeter of 300 yards by a school, the penalties can double.
Drugged Driving in Rhode Island
Similar to the drunk driving laws, Rhode Island makes it illegal to drive while you have a detectable level of an illicit drug or metabolite in your system. However, it's not just operating a vehicle while using marijuana that can result in problems with the criminal justice system and your license. If you are caught possessing marijuana, you could have a suspension against your license for six months. If law enforcement believes that your driving with the intent to transport the pot you're in possession of, this can also result in the loss of your driver's license for six months for the first offense, and each instance afterward increases that penalty to a year.
Medical Marijuana Laws in Rhode Island
Rhode Island is one of the states that now allow for medical marijuana. A person must have a condition that's on the list. Your doctor needs to certify that you have one on the list, such as cancer, PTSD, HIV, and more. Once they are compliant with the state, they can either purchase marijuana or grow their own. Compassion center is the term for medical marijuana dispensaries in Rhode Island. There are three in the state.
Patients may also either grow it for themselves or have a caregiver grow it. A patient can have up to 12 marijuana plants that are mature with flowers, and 12 marijuana plants that are immature that aren't blooming yet. Each of these plants needs to a tag from the Department of Business Regulation to be legal medical marijuana plants. Not going through the proper channels could result in issues for you. This is even if you have one of the conditions that Rhode Island allows medical marijuana for treatment.
To read the full Rhode Island statute go to Medical Marijuana Laws.
Professional Assistance
It's easy to see how some individuals can get into trouble with the law over marijuana since the rules are changing. Just a small difference in the amount that is in your possession can change this from a civil violation to a misdemeanor. That is why it's vital to have someone on your side to help you through any marijuana charges. Getting professional assistance from a lawyer familiar with handling marijuana cases like yours can go a long way towards achieving a beneficial outcome.
Not all attorneys are the same. Not even close, so hiring the right attorney with a track record of success is essential to reach best results. If you need and experienced Rhode Island Marijuana Attorney contact the office of S. Joshua Macktaz, Esq today to discuss your situation and options available to you. You don't have to try to handle this alone. Our professional staff can help you in creating a plan on how best to move forward to work towards protecting your future.