How Long Does a DUI Stay On Your Record In Rhode Island?
Jul, 01 2020 - By: S. Joshua Macktaz, Esq.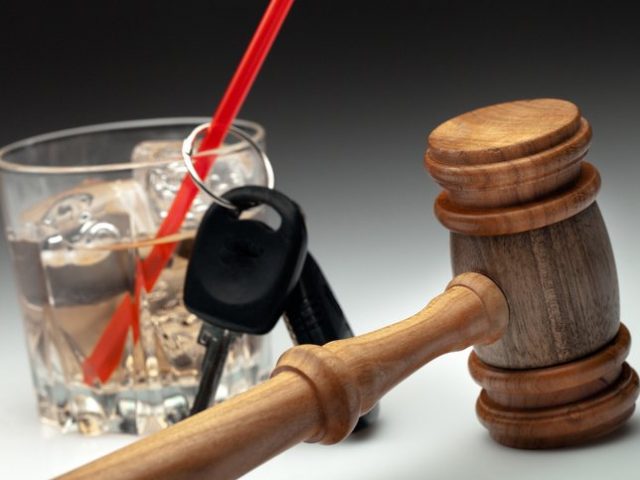 Dealing with a DUI on your record can present a lot of disadvantages. If you are facing DUI charges, you'll want to be aware of all of the consequences that come along with it. For instance, you should be mindful of how long a DUI stays on your record in Rhode Island. This will determine the length of time that you'll deal with these charges on background checks. You'll also want to know if your DUI is eligible for expungement. In addition, if you've been charged with a DUI, it is possible that you won't be convicted. If you're not convicted, can the charge still be expunged? It is essential to know the answer to this and a variety of other questions if you are being arrested for a DUI. This article focuses on the aftermath of a DUI arrest and how you can move forward.
What's the Length of Time a DUI Stays On Your Record in Rhode Island?
In the state of Rhode Island, a DUI conviction will stay on your record for a total of five years. A judge in any DUI case has the authority to determine what the penalties will be. However, there are some standard consequences that are established by the state's law. These laws determine how long a DUI stays on your record in Rhode Island. This period of five years sometimes referred to as washout periods or lookback periods, is a fixed part of the state's DUI laws. This period of time is specific to non-violent misdemeanors. For a nonviolent felony charge, you must wait a period of ten years before you can file for a charge to be expunged.
How Do You Know if You're Eligible to Get Your Rhode Island DUI Expunged?
Now that you know a DUI stays on your record in Rhode Island for five years, what next?
You may be able to move forward with your expungement if you've:
(1) waited the required five years,

(2) you haven't been convicted or arrested since the first DUI conviction,

(3) you have no pending criminal cases,

(4) you can show examples of good behavior and moral character since the DUI conviction,

(5) you've fulfilled all of the requirements from the first conviction (i.e. fines have been paid, community service hours completed, etc).
What is Expungement Process Like in Rhode Island?
If you plan to file for an expungement of your DUI, you must contact the attorney general's office at least ten days in advance of the actual hearing date you've received by the courts. If the courts agree that all of the prerequisites have been fulfilled, the expungement motion will be granted and you will be asked to pay a fee of $100. Once the fee has been paid, the expungement will go into effect and your conviction will be sealed.
What if You're Charged with a DUI But You Were Not Convicted?
A DUI stays on your record in Rhode Island for five years only if you were convicted of the crime. It is possible to be charged with a DUI and found not guilty in a trial and have the charges dismissed. This means that you may have a charge on your record but no conviction. A DUI attorney can fight your case with a number of different lines of defense. For instance, if you believe your field sobriety test was misinterpreted or if the breathalyzer used in the charge was faulty, you might be able to avoid a conviction. It's important to speak with a DUI attorney and explain your charge before you make any official statements on guilt in a courtroom.
Can a DUI Charge Without a Conviction Be Expunged?
If you were arrested for a DUI but were later found not guilty in a court of law, you can petition to have the charge expunged immediately. However, it's important to remember that if you have a previous felony charge, you won't be eligible for expunging the charge, even if you're not convicted.
For More Information on Expunging a DUI in Rhode Island
It's never recommended to attempt to go through the expunging process alone. It can be a time consuming, confusing, and complex procedure. It can be tiring and frustrating to go through it on your own and not receive the desired results. Don't waste your valuable time and money doing it the wrong way. The legal professionals are there to help you if you're hoping to expunge a DUI in Rhode Island. It's always best to contact a Rhode Island DUI lawyer to receive the guidance that you need to get the expungement filed properly. If you or someone you know has been charged with a DUI and it's been five years since the arrest, you can start the process as soon as possible. Contact an experienced Rhode Island DWI and DUI lawyer today to learn more about your options!