Twin River Casino Crime Attorney
Sep, 20 2019 - By: S. Joshua Macktaz, Esq.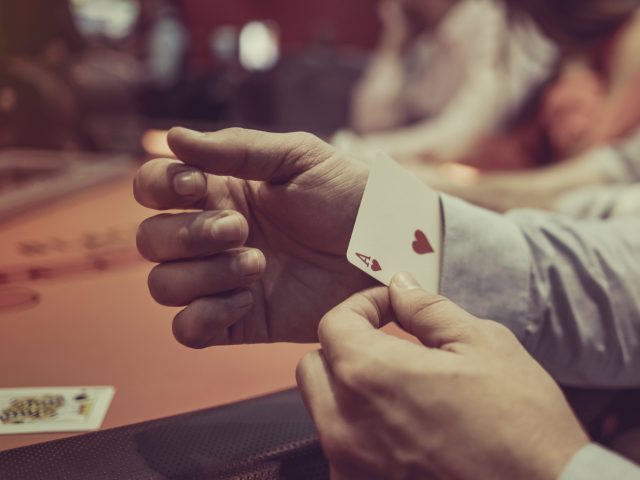 Everyone who has been to Providence or even just Rhode Island has been to Twin River. Visitors from all over travel here to enjoy the 4500 slot machines and 24 hour gaming. Of course this allows for an environment ripe  If you have been there, you probably know someone who has had a few too many drinks or maybe gotten into a tussle with someone. There is a large potential for criminal activity here. If you have been hanging out at the Twin River Casino, and you have been arrested, you should contact an attorney who is not only familiar with the area but also the location itself. You need a Twin River Casino Crime attorney to defend you and keep you from receiving the penalties.
Twin River Crime
After a long and rough plan of development, Twin River opened in 2003. In 2012, the casino became what we know it to be today. With the addition of table gaming the casino opened it arms to new high stakes players. Unfortunately, this meant that they also opened themselves up to have more visitors who seemed they would rather start fights than simply have fun.
DUIs Associated With Twin River Casino
The increase in people, unfortunately, caused a rise in crime and created the need for Twin River Casino Crime Attorney's. What may seem like an ordinary out having fun with the girls or a guys night out seems to turn quickly into a few too many drinks. This can ultimately lead to someone landing with a DUI or worse. Are you aware of what you should keep in mind if you get arrested? The most important thing you need to consider when you get pulled over for a DUI is that you do not incriminate yourself. Any Twin River Casino Crime Attorney will tell you that when you do anything other than give out your necessary personal information like your name and address, you are already building up a case against yourself.
Assault and Disorderly Conduct Charges
If you have been in a fight or similar situation you, best course of action is to stay put and wait for the authorities to arrive. There is no sense in running away from a problem when you can address it and have whatever happens next dealt with by your Twin River Casino Crime Attorney. Running away can actually make the situation worse.  A fight can result in assault and disorderly conduct charges. So it's important to call an experienced attorney as soon as possible.
 Cheating and Theft Charges Associated With Twin River Casino
Other crimes that are common in the area is theft. The Twin River Casino has many cameras. If you think you are going to cheat, then you are most likely going to get caught and arrested. Committing a felony such as this could land you in some pretty hot water with the police as well as anyone else involved. If you get caught cheating your best course of action is to contact a Twin River Casino Crime Attorney.
All table and casino-style games with cards, dice, or equipment for money are considered under very broad Rhode Island statutes. The games can include baccarat, roulette, craps, big six,  paigow, blackjack and poker. Other games that are approved by the state lottery division can be included too.
The use of cheating devices, counterfeit gaming currency, pinching and capping are all behaviors that may lead to an arrest and charges with which you would not want to face on your own. Cheating crimes a the casino can come with the consequence of up to 10 years in prison and $100,000 in fines.
Theft is an all too common occurrence in the area too, as it can be tempting to take advantage of the elderly coming out of the casino and unsuspecting tourists. If you find yourself facing robbery charges in connection with the casino you need to call a twin river casino crime attorney today!
Contacting a Twin River Casino Crime Attorney
We all know that when you head out to have a good night with friends you never imagine that things are going to go downhill. Unfortunately, sometimes they do, and when that happens at the Twin River, you need to collect yourself and call a Twin River Casino Crime Attorney.
These types of situations can go from bad to worse very quickly but when you act fast, you can have your case addressed and often completely taken care of by having the right attorney on your side.  Twin River Casino Crime Attorney Joshua Macktaz knows all about your situation because his office deals with similar ones all the time. If you or a loved one has been arrested at Twin River Casino, contact us today for a free consultation at 401-861-1155.