It only takes one bad decision to end up with a DUI in Warwick. And even your first charge can subject you to strict penalties. If you are arrested for driving under the influence, you should never immediately plead guilty. The best way to fight a DUI in Warwick and minimize the consequences you face is to work with an experienced lawyer.
Penalties for a DUI in Warwick
The first time you are convicted of a DUI in Warwick you could spend a year in jail, pay a fine of up to $300, and have your license suspended for up to 180 days. If you get multiple DUIs or are involved with a particularly egregious incident, the penalties can increase substantially. Rather than accept whatever judgment the court hands down, fight your DUI in Warwick with the help of a knowledgeable attorney.
Side Effects of a DUI in Warwick
The direct consequences of a DUI in Warwick are not the only thing you need to be concerned about. Having one or more DUIs on your record can negatively affect your life for years to come. You may find it harder to get a job or housing. You will also have to live with the stigma of having a DUI on your record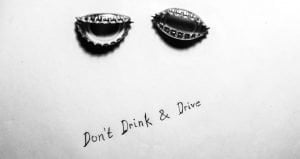 . Instead of letting this incident haunt you for the rest of your life, partner with a lawyer who knows how to challenge a DUI in Warwick and put your interests first.
Fighting a DUI in Warwick
Don't assume that your DUI conviction is a foregone conclusion. The state of Rhode Island is especially tough on impaired drivers, but defendants still have rights. Even in cases where guilt or responsibility seems obvious, there are ways to challenge evidence and argue for a lesser sentence. The law is on your side as well. A lawyer who has helped countless defendants just like you is the best asset you can have.
If you are ever charged with a DUI in Warwick, your first call should be to a lawyer who can give you answers, advice, and guidance. Contact attorney S. Joshua Macktaz at 401-861-1155.