Criminal Defense Lawyer
Were you arrested for a criminal offense? If so, you need a criminal defense lawyer. Attorney Joshua Macktaz can help. He uses his unique experience to defend the rights of criminal defendants. You don't want to lose your freedom or damage your reputation. You want a good criminal defense lawyer working your case.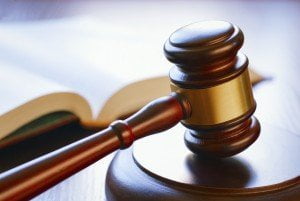 Joshua handles a wide variety of criminal cases, including misdemeanors and felonies. Regardless of your crime, he can find the appropriate defense strategy. He is a driven criminal defense lawyer, who will aggressively defend you.
Misdemeanors
Misdemeanors are less severe crimes that are normally punishable by no more than 1-year in prison. Those found guilty are often punished with:
Short Jail Sentence
Probation
Fines
License Suspension
Depending on the crime, you may also have to deal with social ridicule. You will also be excluded from various types of employment and housing options. It is best to avoid any criminal charge. A criminal defense lawyer can help you fight misdemeanor charges, such as:
Petty Theft
Prostitution
Simple Assault & Battery
Indecent Exposure
Disorderly Conduct
Reckless Driving
Personal Use of Marijuana
DUI
Felonies
Felonies, on the other hand, are considered more sever crimes. The punishments for felonies often include:
At Least 1-year in Prison
High Fines
Registration for Sex Offenses
Loss of Gun Ownership Rights
Loss of Right to Vote
They also bare a heavily negative social stigma. A felony conviction will disqualify you from many employment opportunities and prevent you from living in most nice rental communities. It is crucial that you hire the right criminal defense lawyer.
We help clients facing felony charges, such as:
White Collar Crimes
Aggravated Assault & Battery
Sex Crimes
Robbery
DUI causing Injury or Death
Robbery
Burglary
Drug Charges
Attorney Joshua Macktaz
Attorney Joshua Macktaz has been practicing law since 1993. He started his career as a Rhode Island Special Assistant Attorney, prosecuting everything from minor misdemeanor cases to first-degree murder. Whiling working as a prosecutor, he was also asked to lecture to police cadets about DUI prosecution. Because he has experienced the prosecution first hand, he knows what you will face. His experience on both sides of the law help him better defend you.
Joshua will use his massive knowledge and experience to defend you. Call him at 401-861-1155 for a free legal consultation. Don't let one mistake ruin your life. Consult with a criminal defense lawyer today.
(401)861-1155