Massachusetts DUI Laws: What is Melanie's Law?
Jul, 05 2018 - By: S. Joshua Macktaz, Esq.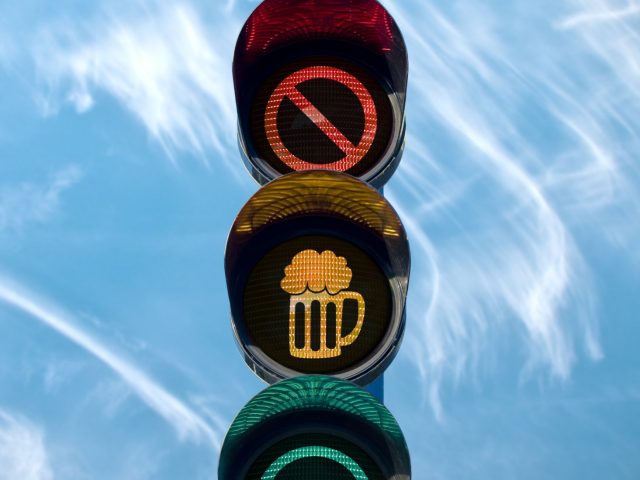 It's difficult to come across someone whose life hasn't been touched by the consequences of drunk driving in some way. Regardless if you've been in a drunk driving accident, know someone who has been hurt or killed due to a drunk driver, or if you've been charged with a DUI, almost everyone has felt some sort of effect from the act of drunk driving. Despite the many laws and harsh penalties for driving drunk, it still remains a severe issue for drivers, legislators, and law enforcement officers. According to the CDC, 29 people die every day from alcohol-related accidents in America. While it's difficult to make and enforce laws that support a zero tolerance policy towards drunk driving, state administrators and lawmakers strive to make the roads as safe as possible. That's why Massachusetts has laws like Melanie's Law to help deter any driver from getting behind the wheel after drinking. Below we explore Melanie's Law and how this proposal ended up in the Massachusetts General Court.
In Remembrance of Melanie Powell
On July 25th, 2003, Melanie Powell was on her way to a party with a friend when she was fatally hit by a local resident. The two girls were walking along the shoulder of the road when the accident happened. She was only 13 years old. Of course, this was a devastating event for Melanie's family as well as the entire community. One of the most difficult details to hear about Melanie's death was the fact that the driver had already been convicted of a DUI in the past. It was after this tragic event that Massachusetts legislators started to take a good look at their drunk driving laws. It was clear that the state had some of the most lenient DUI laws in the entire country. In addition, the state of Massachusetts was actually losing almost $9 million dollars a year from their highway budget because their laws weren't meeting the federal standard. It was clear that the states drunk driving policies had to change.
Melanie's Bill
A rising star governor by the name of Mitt Romney presented Melanie's Bill to the House Judiciary Committee in May of 2005. The sole purpose of this bill was to crack down on repeat drunk driving offenders and instill harsher penalties for those who should not be behind the wheel. The bill faced a lot of criticisms from defense attorneys and other lawmakers for it being too tough on those convicted. For instance, House members tried to water down the bill, making it more difficult for prosecutors to prove prior charges of drunk driving and removing a provision for facing penalties for refusing to take a breathalyzer test.
Defense attorneys argue that breathalyzer tests can be incredibly inaccurate and possibly unconstitutional if made mandatory. In the end, the Senate was able to sign a revised version of the bill that did make it easier to prove prior convictions of drunk driving, but with no harsh consequences for motorists who refuse the breathalyzer. Almost a year after the law was created, studies showed that repeat drunk driving convictions decreased by about half. Regardless of the level of support for the bill, Melanie's Law was proving to be effective.
Melanie's Law Details
Melanie's Law was signed into Massachusetts state law on October 28th, 2005. One of the major components of this law was the new offense of Operating Under the Influence of Alcohol and Operating After Suspension for Drunk Driving. The penalty for this is a one-year minimum mandatory sentence with up to 2.5 years in a House Correctional facility, fines ranging from $2,500-$10,000, and a minimum of one year with a suspended license.
A secondary agent of Melanie's Law is set to enforce penalties for allowing a driver with a suspended license to operate a vehicle. This part of the law basically states that if you knowingly allow someone or employ someone who does not have a valid driver's license to operate a motor vehicle, you will be charged. Penalties for this portion of the law involve fines ranging from $500 for a first offense to $1,000 for a second offense and possible imprisonment for one year for a first offense or 2.5 years for a second offense. While stricter laws like this can't prevent all drunk driving incidents from taking place, it's clear that Melanie's Law has had a major impact on drunk driving accidents and arrests since it was implemented in January of 2006.
Of course, many people feel that these harsher provisions that took place almost 12 years ago have placed some people in unfair or unnecessary circumstances when law enforcement officers find a way to abuse the law. Thankfully, criminal defense attorneys are well-versed in Melanie's Law. They understand how these abuses take place as well as how to effectively fight false charges in court. Overall, when harsher laws like this are put into action, there should be eyes on both sides of the law to make sure they're enforced fairly and accurately.