Top Rhode Island Criminal Attorney
Top Rhode Island Criminal Attorney – S. Joshua Macktaz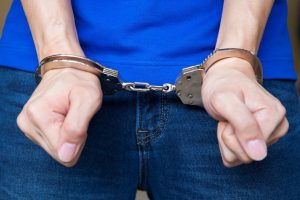 Were you arrested on criminal charges? Are you looking for the top Rhode Island criminal defense attorney? If you want to avoid a conviction, you need a criminal defense attorney who is knowledgeable and experienced. Attorney Joshua Macktaz has been working criminal cases since 1993. His unique level of experience allows him to formulate your defense better.
Former Prosecutor
The top Rhode Island criminal defense attorney must know how the prosecution works. Attorney Joshua Macktaz is a former Rhode Island Prosecutor. He was Rhode Island Special Assistant Attorney General for four years and during that time prosecuted hundreds of cases. These cases ranged from misdemeanors to first-degree murder. In 1997, Joshua decided to switch sides. He began using his massive criminal case knowledge to protect the rights of Rhode Islanders.
Successful Defense Experience
The top Rhode Island criminal attorney should have successful criminal defense experience. Joshua has been a criminal defense attorney since 1997 and has helped many clients keep their records clean. You don't want one mistake to ruin your life. You need an attorney who will aggressively fight for your rights.
Some of the common cases we handle include:
Assault & Battery
White Collar Crimes
DUI
Domestic Violence
Drug Crimes
Juvenile Crimes
Prostitution
Sex Crimes
Theft, Larceny & Burglary
Shoplifting
Traffic Violations
Criminal Charges
If you are facing criminal charges, you want the top Rhode Island criminal attorney to defend you. Criminal convictions are not a joke. They can lead to time in prison, hefty fines and a smeared reputation. A criminal record can also prevent you from certain employment and housing. Attorney Joshua Macktaz can help. Our law office has successfully defended clients for almost 20 years.
Free Consultation
The top Rhode Island criminal attorney would surely advise you not to speak to police. Their job is to trick you into incriminating yourself. Instead, you should contact a skilled attorney. Attorney Joshua Macktaz is available 24/7 for free consultations. Our goal is to defend the rights of Rhode Island residents. Joshua understands you cannot plan when your rights are infringed upon. That is why he is always available to help.
Call Joshua at 401-861-1155. One mistake does not have to ruin your life. You need the right attorney protecting your rights. Attorney Joshua Macktaz will skillfully and aggressively defend you.